About Us: Our Mission

Pharma Training offers clients the opportunity to enter the Japanese healthcare market by supporting the speedup and optimization of the development of pharmaceutical products, medical devices, and services with our Regulatory Strategic Solution based on ICH guidelines on a global basis. This innovative solution provides the reliability and accuracy of your development program focusing on early regulatory submission and approval with high-market potential in Japan when proposing Clinical Trial Services.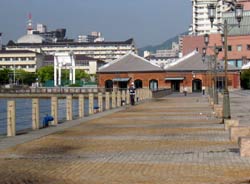 Our Regulatory Strategic Solution is created and offered by Pharma Training's Senior Scientists, who have worked with major pharmaceutical companies in Japan including Fujisawa, Astellas, Tanabe, Schering AG, Boehringer Ingelheim, Genentech, Roche, and Medtronic. They are experienced, knowledgable, and highly skilled in the field of healthcare product development. Our solution allows Sponsors to create cost-effective business plans by reducing expenses associated with the repeatability of non-clinical tests and long-term clinical trials in Japan, using clinical study results obtained outside of Japan based on GCP.

In addition, Pharma Training offers solutions for the Current GMP of PET drugs and the Development of Biopharmaceutical Product CMC in conformity with global standards.

Pharma Training will support the client's business in Japan based on our services above in collaboration with the Kobe Medical Industry Development Project and other major companies.